BOOKS
Click on the covers to learn more about my books.
California Bones
(Tor Books) – A contemporary fantasy novel about a wizard-thief attempting to recover his father's remains from the ruler of Los Angeles, a kingdom powered by the bones of extinct magical creatures from the La Brea Tar Pits.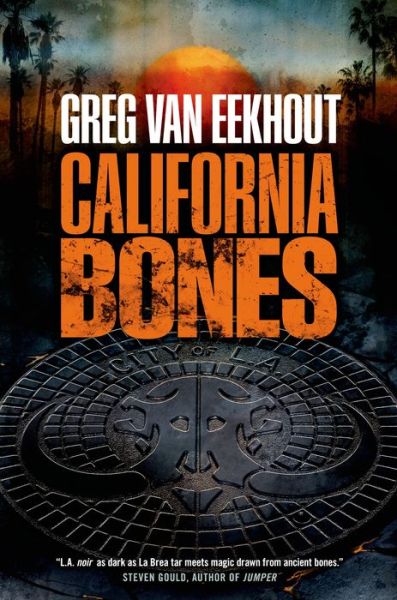 Pacific Fire
(Tor Books) Book 2 in the California Bones trilogy.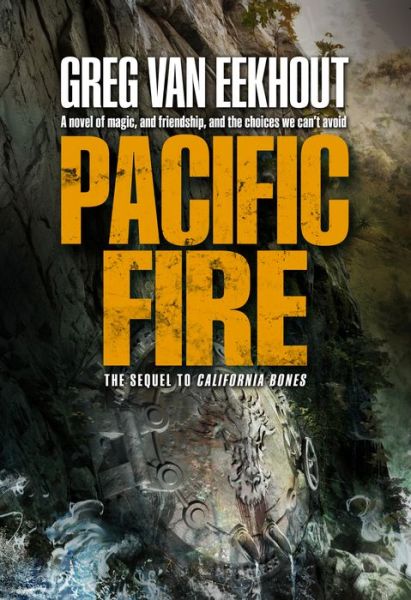 Dragon Coast
(Tor Books) Book 3 in the California Bones trilogy.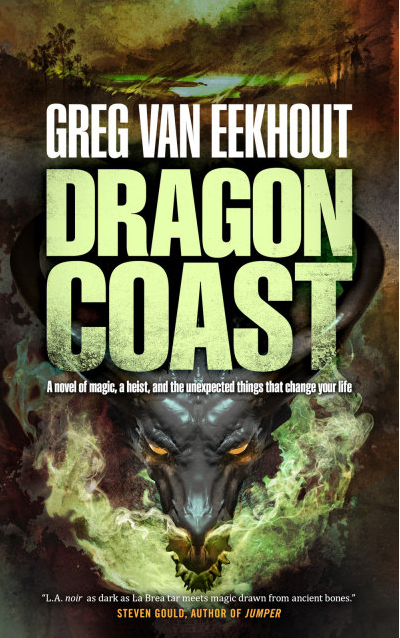 ---
The Boy at the End of the World – middle-grade
The adventure of the last boy on earth.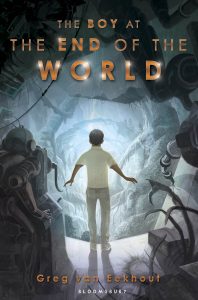 ---
Kid vs. Squid – middle-grade
A boy must save the survivors of Atlantis from an evil witch and her creepy minions .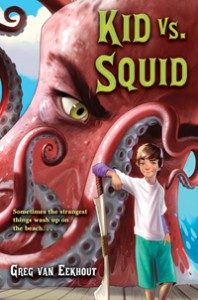 ---
Norse Code
A Norse god and a valkyrie must stop a conspiracy to destroy the nine worlds.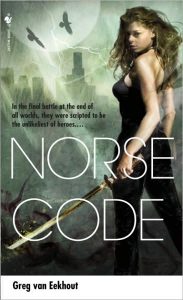 SHORT STORIES
Print
On the Fringes of the Fractal – in 2113, edited by Kevin J. Anderson
The Authenticator – in Fltytrap
The Holy City and Em's Reptile Farm – in Other Earths (DAW BOOKS)
Hermod's Ride – in Flytrap
Frequent Flier Miles – in Flytrap
Far As You Can Go

Show And Tell and Other Stories
Year's Best Science Fiction 24th Annual Edition
Mini-Masterpieces of Science Fiction

Shadow of Myself – in Exquisite Corpuscle
Ghost Market – in Paper Cities
C-Rock City (with Jay Lake) – in Solaris Book of Science Fiction
The Osteomancer's Son

Asimov's Science Fiction (April/May 2006)
Year's Best Fantasy 7
Best Fantasy of the Year: 2007

Anywhere There's a Game – in Realms of Fantasy (April 2006)
Robots and Falling Hearts (with Tim Pratt)

Realms of Fantasy (April 2005)
Year's Best Fantasy 6

Gillian Underground (with Michael J. Jasper and Tim Pratt) – in Polyphony 5
Tales From the City of Seams

Polyphony 4
Year's Best Fantasy and Horror 18

California King (with Michael J. Jasper) – in Asimov's Science Fiction (April/May 2005)
Authorwerx – in Amazing Stories (January 2005)
Native Aliens – in So Long Been Dreaming
Fishing, I Go Among Them – in Flytrap
Clean City – in Say, What Time Is It?
Ones That Won't Play the Piano, a poem – in Asimov's Science Fiction (April 2004)
Will You Be an Astronaut

Magazine of Fantasy & Science Fiction (September 2002)
New Skies
Scholastic Scope

Demon, Star, Alien, Cat – in Say, Was That a Kiss?
Wolves Till the World Goes Down

Starlight 3
Best Fantasy of the Year: 2001

People Stuff – in Lady Churchill's Rosebud Wristlet
Waiting Up For Father – in 365 Scary Stories
Picnic Under the Sky – in 365 Scary Stories
Web
Podcasts